Employee Webmail
We've migrated the employee mail box to gmail servers. Please use the below steps to access your Nagaland University mail box.
Step 1: Go to mail.google.com and use your NU email id on the login page.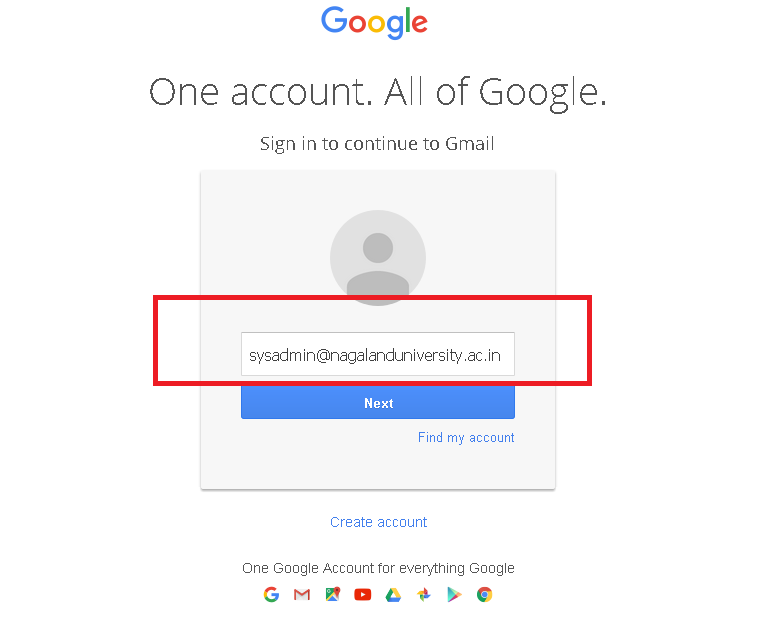 Step 2: Use your password to access the mailbox. (Note:Please contact the System Administrator for default password as well as password related issues).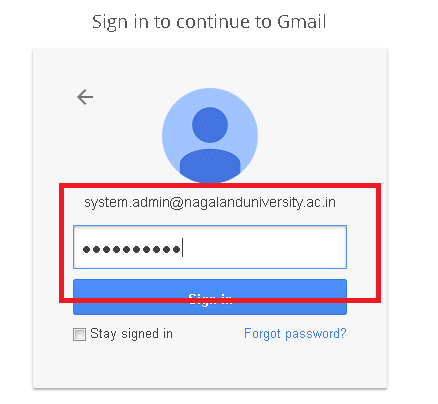 Click on the below link to proceed to your mailbox: